The Black Douglas Trilogy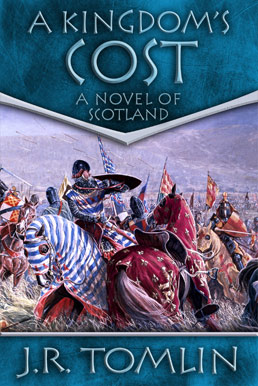 A Kingdom's Cost
Scotland is occupied; Scottish resistance is crushed. Eighteen-year-old James Douglas can only watch as the Scottish freedom fighter, William Wallace, is hanged, drawn, and quartered. But even under the heel of a brutal English conqueror, the Scots may still have one hope for freedom: the rightful King of the Scots, Robert the Bruce. James swears fealty to the man he believes can lead the fight against English tyranny.
Buy on Amazon
Buy on Barnes & Noble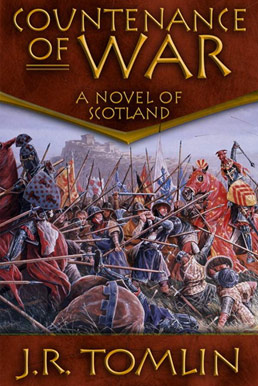 Countenance of War
Scottish knight, James Douglas has at last won a small victory over the conquering English at the Battle of Loudoun Hill. His king, Robert the Bruce, commands James to continue his guerrilla war, using the only advantages they have: ambush and sneak attacks. Retreating deep into Ettrick Forest, James trains the men who flock to join his small, ragged army even as his attacks earn him the hatred and fear of the invaders.
Buy on Amazon
Buy on Barnes & Noble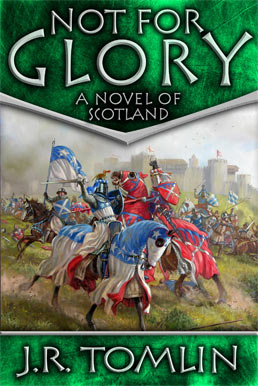 Not For Glory
James, Lord of Douglas, known to his foes as the Black Douglas, leads a flank of the Scottish army in crushing a vast invading English force at the waters of the Bannockburn. Fresh from battle, James revels in honors heaped on him by the Scots and in the hatred of the enemy. When King Robert the Bruce orders him to push their advantage and force the English to the peace table, they both know the only way James can do so is by fire and the sword--the only language King Edward of England understands.
Buy on Amazon
Buy on Barnes & Noble
Stand Alone Novel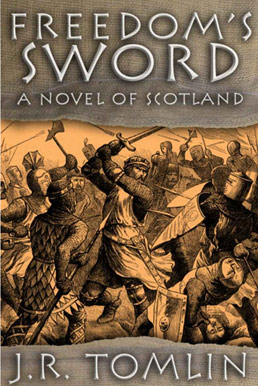 Freedom's Sword, a Historical Novel of Scotland
Before William Wallace, before Robert the Bruce, there was another Scottish hero...

In 1296, newly knighted by the King of the Scots, Andrew de Moray fights to defend his country against the forces of the ruthless invader, King Edward Longshanks of England. After a bloody defeat in battle, he is dragged in chains to an English dungeon.

Soon the young knight escapes. He returns to find Scotland under the heel of a conqueror and his betrothed sheltering in the hills of the Black Isle. Seizing his own castle from the English, he raises the banner of Scottish freedom. Now he must lead the north of Scotland to rebellion in hope of defeating the English army sent to crush them.

Freedom's Sword is a prequel to A Kingdom's Cost, Book 1 of The Black Douglas Trilogy.

Amazon Top 100 in January 2012
#20 War Fiction on Amazon throughout most of January 2012
Buy on Amazon
Buy on Barnes & Noble
Fantasy Novels from J. R. Tomlin & C. R. Daems
The Shadow Ryana
Blood Duty
Talon of the Unnamed Goddess
Women of Power