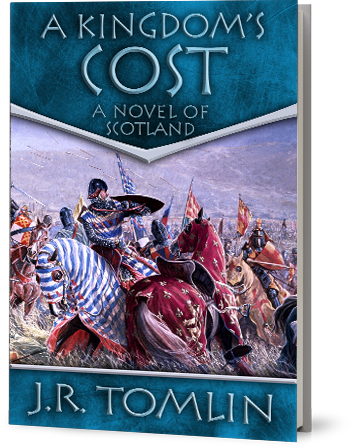 "If you watched the movie Braveheart and enjoyed it as much as the rest of the world did, then you'll like this story. The action starts up after William Wallace is murdered and centers around James Douglas and Bishop Lamberton. James' father got on the wrong side of King Edward and he was starved to death and his lands seized. James was saved by being sent to France to escape the King's wrath. The dutiful son returns and has his mind set on one thing - revenge. Wonderful historical fiction!"
-- Coral Russell, AlchemyScrawl.com
"Filled with gripping action sequences and rock-solid historical research, A Kingdom's Cost plunges the reader into the desperate Scottish struggle for freedom."
-- J. A. Beard, A Good Book Alert review
Best Historical Fiction in the Best of the Independent eBook Awards (2012).